June 4th, 2008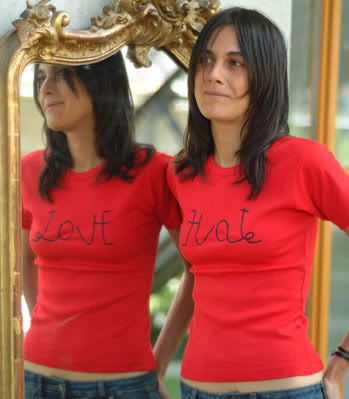 by norasun
Stay at home Moms spend a lot of time doing housekeeping so we're always on the lookout for the latest gadgets that will make our lives easier.
I bought the Swiffer Vacuum after reading dozens of reviews, many of them saying that it's really good for picking up Cheerios from the floor. And which toddler's home isn't always littered with Cheerios? After one month of using it daily, I've come to the conclusion that I love-hate my Swiffer vacuum.
10 reasons I love my Swiffer Vacuum:
1. It's really easy to use. Even my 7-year-old daughter can use it.
2. It's fun to use. The two girls sometimes argue over who gets to clean the floor.
3. It looks nice and sleek.
4. It's light enough to carry up or down the stairs on one hand while balancing the toddler on my hip with the other hand.
5. It does pick up Cheerios easily, as well as crumbs, dust balls, spilled cornmeal and whatever small, dry stuff kids and hubbies can track inside the house.
6. I bought it for $11 less in Canadian Tire than it sells in the regular grocery stores.
7. It vacuums and dry-wipes the floor at the same time.
8. It swivels and can get into small spots.
9. Even though its juice has nearly run out and it's about to go dead, it can still pick up dust balls.
10. It gets more dirt in less time and with less effort than I could with a broom and dust pan.
10 reasons I hate my Swiffer Vacuum:
1. It takes forever to charge: 24 hours before first use and 16 hours thereafter, and then….
2. … it stays charged for only about 10 minutes — not quite long enough for me to clean the entire house.
3. The disposable refill pads are wasteful. You have to toss it after one use. Why couldn't they have made washable pads? I've decided to make my own washable pads to do my share to save the environment.
4. The filter needs to be replaced every 6 months. Why couldn't they have made washable filters?
5. You need to drain the power before recharging, which forces me to clean the floor for 10 minutes even when I only wanted to clean around the high chair for 2 minutes.
6. It's not inexpensive enough to buy another one so I can clean the entire house every day.
7. You can't use it to wet-mop the floor. You'll have to buy another Swiffer product for that. Ugh.
8. It doesn't work on carpets or rugs. You'll have to buy another Swiffer product for that. Uggghh.
9. It can't pick up larger, sticky items, like pitted dates.
10. Like any other vacuum, it's noisy.
So would I recommend the Swiffer vacuum? That depends. If you need to sweep the floor every day and can spare around $37, then go for it. However, if you haven't been having any problems using your broom and dust pan, then you probably won't miss anything.
If you found this article useful, please click on one or more of the buttons below. Thank you!
Housekeeping, Productivity
| Tags:
house cleaning
,
Housekeeping
,
stay at home
,
swiffer
,
swiffer vacuum
,
swiffer vacuum review
|
Comment (0)
May 29th, 2008
Photo by Bob Jagendorf
I have resumed reading The Girl's Guide to Starting Your Own Business: Candid Advice, Frank Talk, and True Stories for the Successful Entrepreneur
and now I realize that setting up a home business is more complicated than I thought.
I've been thinking of registering my freelance editorial business, mainly for the tax benefits. Even if I did it as a sole proprietorship there are still many business-like things to consider. For instance, I've just been reading the section about insurance and now know that I need to get at least three types of insurance: expanded health insurance (to supplement the provincial health insurance provided by Ontario); disability insurance (to help replace my income should I become too ill to work); and, home-business insurance (to cover the cost of my laptop and other home office equipment should they get damaged or lost). Whew!
And now that I'm about to get my certification in childbirth education, I'm considering registering that business as well. Then I would need even more insurance, such as general liability insurance – to protect me should, for example (and God forbid!) a client slip on the floor during a class, break her ankle and decide to sue me.
No wonder authors Caitlin Friedman and Kimberly Yorio called this chapter "The scary stuff: legalities, licenses, permits, financials, and funding".
Now I have to buckle down and figure out a budget to cover "the scary stuff", including fees for a lawyer, an accountant, and an insurance broker. I have to admit, this business of setting up a home business is not that easy.
At least I have this book. I'm the type of person who needs step-by-step instructions for the simplest things. And setting up a home business is far from simple.
If you found this article useful, I would appreciate it if you would click on one or more of the buttons below.
Resources
| Tags:
business insurance
,
caitlin friedman
,
home business
,
kimberly yorio
,
make money from home
,
stay at home
,
work at home
|
Comment (0)
May 22nd, 2008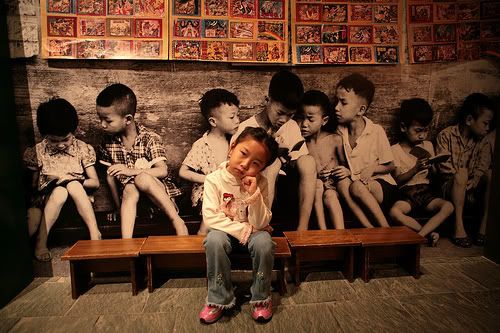 Photo by Tom@HK
Loneliness is a common experience for stay at home individuals. Even an introvert like me needs human interaction to stay sane and happy. And I mean interaction beyond one's spouse or partner and children, especially if, like me, you spend the entire day with a semi-verbal toddler who always needs to be cleaned or fed.
Having spent 14 years in my last job, I made lifelong friends of my co-workers. No wonder I miss them terribly now even though I'm living my dream of becoming a stay at home Mom – especially after the little one is napping and I'm the only one stirring in the house.
It doesn't help that I moved across the globe to become a stay at home Mom, and I've landed where everyone outside my family, save for four people (relatives), are complete strangers. It isn't that simple for me to pick up the phone and call a friend. It's expensive and we are separated by 12 hours' time difference. Besides, the four people I know have full-time jobs or are in school and wouldn't be home.
Rather than wallow in my isolation, here are seven things I've been doing and plan on doing, to ease the loneliness:
1. Get out of the house everyday.
Now that spring is here, I indulge in a daily walk every afternoon. I strap the toddler in his stroller and take in the fresh air and all the greenness for at least 15 minutes every day. It's great for my body and for my mind. I always come home feeling refreshed.
2. Keep in touch, the high-tech way.
Most of my friends and family are thousands of miles away and it would be too expensive to call them often. Fortunately, we live in the digital age. Last weekend, we had a video chat with some good friends and boy did it feel good to hear and see them in real time. Technology rocks! We used Skype (with the friend who wasn't using a Mac) and iChat (with the friend who was). No web cam? Instant messengers are the next best thing. And there's always Email.
3. Minimize TV watching.
It's easy for a stay at home Mom to get trapped into the TV viewing habit. After all, you can do household chores, entertain a toddler or even surf the Net while doing it. But I've noticed that watching too much TV leaves me feeling a bit depressed and detached. Besides, it isn't good for my toddler (which I've been telling parents for a decade now while I was still in UNICEF).
4. Keep a positive attitude.
One of the things I learned from Flylady is to always smile, even if I don't feel like it. I try to do this even when the toddler has just had a screaming fit, or when I'm worried that DH still doesn't have a job. Somehow, it works. What we do on the outside affects how we feel on the inside.
5. Make new friends.
I have to admit, my older children are better at this than I am. In fact, their social calendars are filling up fast. I have the feeling it may be difficult for me to make new friends at this stage in my life, but I'm not giving up yet. I have run into parents of toddlers in the library and park. Maybe I'll overcome my introversion and bring cookies to our next-door neighbor. Maybe.
6. Create or join a network of like-minded individuals.
I've got virtual networks on Facebook and Yahoo! Groups but I think a network you see face-to-face is better. As soon as we have a car I'll join monthly meetings of the local La Leche League or maybe attend a knitting group.
7. Talk about it.
I write a weekly Email to my friends back home about the trials, tribulations and triumphs of immigrants in Canada. I began writing them when I was very depressed and homesick and thought we had made a big mistake moving here. Being able to express myself, even in writing, truly helps ease some of the pain. Talking to DH about my feelings of isolation also helps a lot.
Surprisingly, I didn't find a lot of articles about loneliness in my favorite work at home websites. I did find these:
How to overcome loneliness when you work at home
10 tips for overcoming loneliness
6 practical and powerful ways to overcome depression
If you're thinking of becoming a stay at home parent, seriously consider how you will cope with the inevitable feelings of loneliness.
Did you find this article useful? I would really appreciate it if you would click on one or more of the buttons below.
Motivation, Personal
| Tags:
depression
,
loneliness
,
mental health
,
stay at home
,
work at home
|
Comment (1)